Days of Old Herb Farm's mission is to help others lead a more sustainable, self-sufficient lifestyle and encourage communities to produce their own locally grown food. They create chicken coops, raised bed gardens, herbal soaps, salves, and the award-winning Victory Egg Garden.
The goal at Days of Old Herb Farm is to provide pure and natural products created by the same methods that were used in the 18th and 19th centuries. Their recipes involve no short-cuts. Extreme care for purity and quality is Days of Old Herb Farm's priority.  Their  herbal salves are made by herbs with a natural base made from olive oil and beeswax.  All of their salves are to be used externally.
For more information on this herb farm and their herbal products, visit daysofoldherbfarm.com.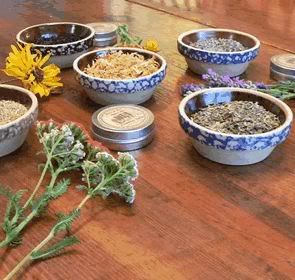 For updates, follow our blog naturalsolutions-homeandbodycare.com.